10:30  Highway Sunrise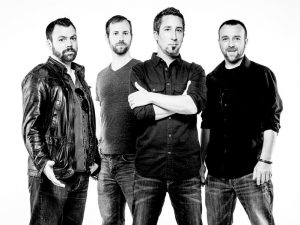 Highway Sunrise is a Pop Rock/Country cover group from Ottawa Ontario and is one of the top event bands in the city. Rooted by their influences and delivering the best hits in pop, rock and country music with songs dating back from the 50's to today's hottest music.
​
The newly formed quartet are forging a musical path of their own. This collaboration of guitarist Chris Gagnon, bassist Dan Joseph, drummer Dan Loach and vocalist Ben Cooper are built upon a common dedication to the craft of performing to a large array of audiences with many collective years in the industry. Individually these four musicians have a wealth of experience under their belts.
9 pm Quarter to Six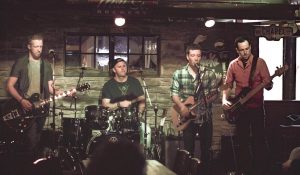 Quarter To Six: is a band from Ottawa, Ontario.
Formed in April of 2017, they built their foundation on a vast repertoire of blues and rock influences ranging from Hendrix to the Rolling Stones, Stevie Ray Vaughan and the Black Keys to bands from North of the border such as The Tragically Hip and The Sheepdogs.
After a great first year highlighted by numerous shows at popular local venues and now into their second year as a band, they are currently working on expanding their catalog with new favorites and old staples while also writing original music to add to the mix.
If you're a fan of classic rock and blues and enjoy tasty guitar licks and groovy, melodic rhythm sections, then you should not be disappointed!
The band consists of members Shaun Casey (lead guitar, vocals), Eric Turenne (guitar, vocals, harmonica), Scott Evans (bass guitar) and Jordan Evans (drums and percussion).
Sponsored in part by: