The Sunday afternoon show is an "All Ages" show.  The is NO domes cover charge for this event.  So bring your lawn chair and enjoy an afternoon of great country music!
4 pm River Town Saints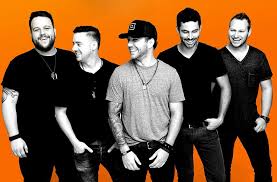 River Town Saints released their debut single "A Little Bit Goes a Long Way," landing them on many "Artists to Watch Lists" for 2016. Their highly anticipated second single, "Cherry Bomb" was released in the spring of 2016, along with a video that has over 1 million views online. Their third single "Bonfire", hit Top 10 on the country charts and more recently the group opened for Tim Hicks' on his Shake These Walls tour, as well as toured with Kip Moore in western Canada. The band released their debut self-titled album in spring, 2017.Led by the strong vocals of Chris Labelle, River Town Saint's unbeatable energy has already landed them on stage with Tim Hicks and the front page of the Hamilton Spectator. Since signing with Open Road Recordings, the band has shared the stage with The Road Hammers and opened for Tim Hicks. This past summer saw the group on the festival circuit, impressing fans and winning new ones with their dynamic live show, at Boots and Hearts in Ontario, Rock the Park in London and The Queen's Plate at Woodbine Race track
2:30 pm Riley New Band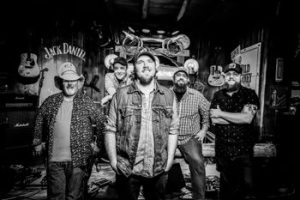 The Riley New Band is a 5-piece Country/Rock group hailing from The Jewel of The Ottawa Valley; Renfrew, Ontario. Trying to differentiate from the norm, The Riley New Band has tailored their show to span a multitude of generations and styles of music, including fiddle classics, country favorites, rock and blues, all while remaining true to their traditional roots.
Riley New grew up surrounded by classic country and folk, and over the years has developed his voice by covering artists such as Hank Williams, Garth Brooks, The Eagles, CCR, Eric Church, and Chris Stapleton. Joined on drums by Adam Brohart, and bassist Alex Holmes, the band has spent the last several years establishing themselves. More recently, the addition of Kyle Felhaver on fiddle and Frank McKinlay on guitar has completed the band and allowed them to expand their song list, styles, and live show capabilities.
Over the last few years, The Riley New Band has played numerous shows spanning Eastern Ontario & Quebec, averaging 30 to 40 weekends a year. Recently, they have become a regular at The Crazy Horse in Kanata, Ontario, finishing 2017 with a three-night stay for their New Year's weekend. On top of the standard bars, weddings, and private parties, the band has played several fairs and festivals, including The Renfrew Fair, The Arnprior Fair, The Russell Fair, The Cobden Fair, Sab Stock and Palmer Rapids Twin Music Festival. They've also been fortunate enough to share the stage with artists such as Gordon Lightfoot, Doc Walker, Bobby Wills, April Wine, Deric Ruttan, Lighthouse, Kim Mitchell, and Small Town Pistols.
With 2018 underway, The Riley New Band is looking to reach more people and share their memorable live show with as many future fans as possible. If you're looking for an act to keep people dancing, singing along, and coming back for more, The Riley New Band is the group you should be considering.
1 pm The Bowes Brothers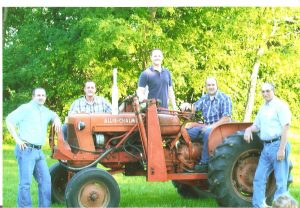 Brought to you in part by: