**NOTE: There is a $10 Domes admission Friday & Saturday night starting at 7pm. Must be age of majority (19 years of age) to enter the Domes/Beer Garden on Friday & Saturday night**
10:30 George Canyon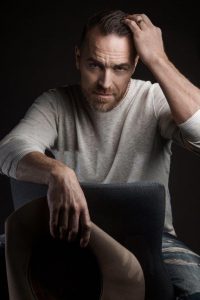 To call George Canyon "accomplished" would be the understatement of the century. Throughout his career he has won many awards, Juno Awards, CCMA Awards, and ECMA Awards to name a few, for his music, has been inducted into the Nova Scotia Country Music Hall of Fame, recorded 12 albums, regularly performs all over the world, and has acted in a number of films, television shows, and stage plays. He is a highly regarded humanitarian, strong supporter of the military, and, most important, a proud father and devoted husband.
Canyon's tireless work as spokesperson for the Juvenile Diabetes Research Foundation (JDRF) and his ongoing support for Canada's Armed Forces has earned him much recognition. Among them, he was honoured with the Humanitarian Award by the Canadian Country Music Association, the Queen's Diamond Jubilee Medal, and was also made the first ever Colonel Commandant of the Royal Canadian Air Cadets by The Honourable Peter MacKay, Minister of National Defense.
 Outside of his music and charitable work, many people might also recognize George for his numerous roles on the big screen. From Charlie Wells in the hit television show Heartland and the head forest ranger in Trailer Park Boys, to Bull Shelton in the Hallmark Channel's highest-rated original movie "One Starry Christmas".
 George Canyon's latest album, released on May 25th, is titled Southside of Heaven. His twelfth studio album, George was overjoyed to once again work with producer Jeff Johnson on this project. The pair have collaborated on twelve brand new tracks including the current single, "Better Off In Love" and featuring wonderful renditions of Stompin' Tom Connors' "The Hockey Song" and Canadian singer-songwriter Bruce Guthro's masterpiece "Falling", with Guthro stepping in to provide guest vocals.
9 pm Damien Maze  http://www.damienmaze.com/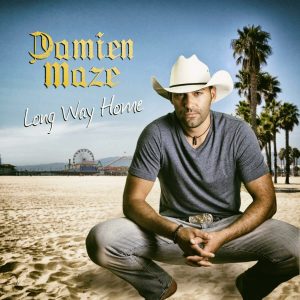 Born Damien Maisonneuve on April 30, 1986, and raised in a small town called St-Pascal de Belon, Ontario, where he spent his time working at the family's farm, Damiengrew up the oldest of four children. Growing up with country roots, his love for country music only grew as the years went by. It was in his late teens when Damien started exploring his musical talent and purchased his first guitar. After learning how to play the guitar with the help of teacher North Easton, his passion only grew. His first solo performance was at the local bar, and from there Damien formed his own band. In 2011, he adopted the name Damien Maze to make himself more commercially accessible. What started out a deep passion for music, grew bigger within the first 3 years. From small performances at backyard parties and local community centers, grew to performing at small arenas and opening for local artists.Wanting to be more marketable, Damien drew on his inspirations, and set his mind to writing his own music. In 2011, he wrote his first song, "Start the Engine Up". Once he started, he couldn't put the pen down, and he and Easton, who become his co-writer, wrote six songs together in just a short time, peaking the young artist's interest in his new found ability.
All coming from different backgrounds Damien Maze is constituted of four unique styles all converging our musical backgrounds toward country music. The band members are as follows:
Damien Maisonneuve started playing guitar in 2009 with his vocal experience from childhood
Mathieu Charette makes one with his bass and blends his vocals to Damien's to create a never before heard harmony
John Hoogeveen brings his experience playing with big names throughout the years with his long term experience playing drums bring a snap to the sound nobody is expecting
Brought to you by our GOLD Sponsor: